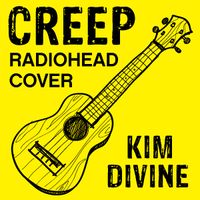 Hi Guys!
I have been playing my version of "Creep" by Radiohead on ukulele live for sometime now and people keep asking when I am going to record it, so here it is! The song is now available for
download on iTunes
or you can get it through
my website here
. The clean (non swear) version is available on itunes and the clean and explicit versions are both available on my website. Hope you enjoy it and please help spread the word by sharing on your social media pages!
Stay tuned for new original KD releases in 2015!
xo, k